This is exactly what the doctor ordered!
If you've followed my blog you already know I have a very active-acne skin. My skin type is combination, very difficult to manage indeed! I developed some acne lately & tried to do the right thing - check with my dermatologist! Along with some ointments guess which product she suggested?
Neutrogena Oil-Free Acne Wash
Pink Grapefruit
Facial Cleanser
First off - It's an award winning product. What it does? It's a facial cleanser for oily & acne-prone skin. It helps deep clean skin & fight blemishes. The key ingredient of this gel cleanser is Salicylic acid with maximum strength approx. 2%. Salicylic acid is known to help treat acne & is a very effective ingredient. The formula also contains 100% naturally derived grapefruit extract along with vitamin C. It comes in a transparent bottle with sweet pink color cleanser. It has a fresh, citrus scent - very pleasant.
I have been using

Neutrogena
Oil-Free Acne Wash
Pink Grapefruit
Facial Cleanser
for over a month now. Within the first few days of usage I felt my acne settling down noticeably. When I say acne I mean 2-3 pimples across my face. One thing that I'd like to mention here is that I doesn't leave my skin dry - however you might feel your skin to be a little tight & dry if you do not rinse it off well. During the first 2-3 days of use I did notice my skin getting a little dry after using this. I went back and thoroughly rinsed my face which consequently solved the problem. So if you're using this product do rinse it off well with running water.
My experience with this product has been really good. I say this since I've gone through a lot of review where people mentioned how this product worked & didn't work out for them. Since it was recommended by my dermatologist I already had that confidence in this product though I was going to use it for the first time. Regarding blackheads, I can't say much. I don't think it has been effective on blackheads. As far as being comedogenic it did work well and didn't clog pores. And off course it worked well with acne. Hence as far as I'm concerned, I'm totally satisfied with this product & would definitely repurchase.
How did this product work out for you?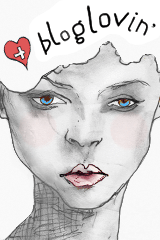 View Post