I'm a tea lover.
Yes I'm a coffee lover too, actually - a coffeeholic. I also did a post long time back to appreciate my affection (read: addiction) towards coffee. I can't have enough of coffee but once a tea lover, always a tea lover.
Today's post is a journey of discovery, discovery of magical flowers with magical powers. One of these flowers is
Hibiscus
. Hibiscus are small trees that product large, trumpet-shaped flowers over a long season. The colours range from beautiful yellows to pretty peaches to exotic reds! Let's talk about tea now. Tea is a wonderful aromatic beverage and its history goes back to Shang Dynasty around 1500 BC in China. Considered as the royalty's primary beverage, mainly for its ability to improve health it was also consumed in the ancient Nile Valley during the time of Pharaohs. In time tea was improvised hence herbal tea - the infusion of herbs, flowers and fruits prepared without the tea plant, became equally popular.
I have always been a huge admirer of herbal teas and enjoyed many of these particularly Peppermint and Chamomile but Hibiscus was introduced to me only lately. I saw these being consumed by a few executive guests in my office and couldn't help asking what it was. I had NEVER seen such a gorgeous crimson colour. Reminds me of YSL lipsticks. Turns out its Hibiscus Tea. It is derived by from deep red cup-like structures formed by the Hibiscus flower sepals. Tea preparation is a piece of cake - literally. Take boiled water in a tea cup, dip the tea bag, done. Leave the tea bag in the cup (like I do) if you want a stronger flavor. If you like light tea, do 3-4 dips only. You can also add a bit of Ginger if you like the aroma. (Ginger tea is awesome too!) Even Mint.
The Taste
: The taste is semi-sweet and somewhat like cranberries. At some point the sweetness is similar to as that of pomegranate.
The Science
: This is important. If you know a little chemistry this should be easy to understand. In human body oxidation causes two electrons to break apart, leaving two oxygen radicals to roam about freely. These can damage healthy cell and even become cancerous. Hibiscus petals contain flavonoids and anthocyanins, plant pigments that give a red, blue or a purple shade. These are antioxidants, meaning they fight the negative effects of oxidation process.
The Benefits
: Tea, generally speaking is the healthiest drink after purified drinking water and is a wonderful antioxidants. A recent research (complete research findings here) investigated over 3000 antioxidant foods and drinks to test - Hibiscus topped the rankings. It is a healthy alternative to other sugary beverages and juices which are high in artificial ingredients and preservatives. Since tea, specifically Hibiscus tea is rich in antioxidants they fight the cellular damage and support the immune system. The natural chemicals in the drink also help battle heart issues majorly Hypertension commonly known as high blood pressure. It also promotes digestive and bowel regularity, water control and weight loss. The benefits are promising! However, it is not recommended for pregnant women and people who suffer from low blood pressure.
Peppermint
tea is my other favorite tea. I usually start my day with these. Above is the shot of my cup-of-tea early morning today. Hibiscus tea, however is part of my everyday 'healthy diet' routine now, until I run out of the tea bags and fall for the old flame - coffee! I hope not. *smiles*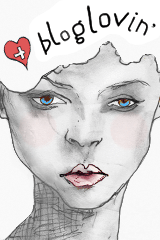 View Post