Sometimes some things are special to you because of your special moments and stories associated with them. You might love a particular fragrance because you wore it on your first date or a wedding band which is symbolic of your true love and dedication to your spouse. I'm a very lucky girl who owns a lot of special things that bring memories of good times. One of these is The Body Shop
Moringa
Body Butter
– it reminds me of

London

. The sweet smell of

Moringa

Body Butter is embedded in my thoughts and memories of my time spent in London. It is one thing I used THE MOST while I was there.
The delicate white floral scent of
Moringa
Body Butter
is so captivating and is the best thing about it. It is as pleasant as a mild, glamorous evening fragrance on cold winter nights. The fragrance is very lively, floral and long lasting, almost reminding you of a walk that you might have taken in a summer garden. When you think of florals most of the time the products you come across are either Rose or Jasmine based scents. If you are not a floral person you might not admire it as much though. However you will find the mild fragrance very different from others. There have been times when I opened the jar just to smell the lovely fragrance. I cannot get enough of
Moringa
Body Butter
, I have re-purchased it and I will again once I'm out of this jar.
We all already know the amazing texture of
The Body Shop
Body Butter
. This one is no less than amazing. I always prefer body butters in cold winter nights right after I take a long hot bath since my skin is super dry during winters.
Moringa
Body Butter
will melt on my skin when I massage it and leaves my skin feeling not only hydrated but also smooth, super spoiled and pampered. This rich and super creamy body butter is a true feast for the skin especially in winters when your skin needs extra care. I love how the delicate smell stays for hours. I keep it handy all the time. I have transferred some of the product into an old
The Body Shop
Vitamin E jar and keep it in my handbag to use it as a hand cream all day long!
This amazing jar of body butter comes in a beautiful light yellow jar of 200ml with
Moringa
flowers imprinted on it. For some using up this huge tub would have been a big task – not for me the way my skin 'drinks' it. I more than love this range. Earlier I have been a big fan of
Japanese Cherry Blossom
and
Midnight Bakula
ranges but

Moringa

is so far my most favourite. If you have oily skin it's definitely not for you. For someone with normal skin it can be used once in a while. However its ideal rich, buttery texture is great for dry skin like mine.
If you haven't checked it out yet I strongly recommend you do so and get back to me. I would love to know your views.
Available online @
£ 13.00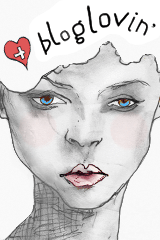 View Post