Hi lovelies,
Love is sweet so are strawberries. In ancient Rome, these red heart-shaped strawberries were considered a symbol of Venus, the goddess of Love and Beauty. We still continue to make strawberries a mainstay for romantic occasions like Valentine's Day, for symbolic reasons. While there are several ways to serve strawberries to set that romantic mood I thought I'd give you an extra tip. Since the
Strawberry Body Butter

from The Body Shop smells like real strawberries give your skin extra pampering by smoothing this all over your skin before you apply anything else. So while indulging into a bowl of strawberries today, I thought I'd share my views on how this sweet smelling and smooth Strawberry Body Butter from The Body Shop is.
Strawberry range from The Body Shop is divine and my second favorite after Moringa. Enriched with real strawberry seed oil this range is an aromatic bunch! It comes in a tub of 200ml (mine's a 50ml tub that was purchased in London probably around Christmas). I have always appreciated plastic tub as they are more convenient to store and take around with you due to it's light weight. All The Body Shop body butters have their respective key ingredient picture pasted on the top lid, so has this one. I cannot begin to explain how much I love applying it on my hands and praising the strawberry fragrance. Now I understand why all The Body Shop body butters have specifically 'unfit for consumption' mentioned at the back of their packaging. Anyone using these products would want to taste these for sure. (Don't ever try to taste Chocomania, it tastes so bitter!) All these are no doubt so 'delicious'.
Coming back to the Strawberry Body Butter, I love the light texture of this one. While I was shooting photos for this post the strawberry nicely fitted in the tub due to the texture. Open the tub and it smell like a strawberry bucket. Since my skin has dried up dramatically I tried using a little amount on my face (not recommended) as well which I mostly do not to avoid breakouts. Till now it hasn't given me any breakouts so that's another plus for me.
Did I mention that
Strawberry Body Butter
is one of the
bestsellers
of
The Body Shop
? It's created with cold-pressed strawberry seed oil which gives it an amazing aroma and hence the best seller. If you have used many
The Body Shop
body butters this one will without doubt become your favorite too. I love how it quickly absorbed without a greasy feeling. If you plan to step out, finish off with
Strawberry Body Mist
(
£ 7.50)
.
Strawberry Body Butter
and its entire range is a perfect Valentine's Day and Mother's Day gift so note it down. If you end up purchasing it or have already used it do leave below your thoughts. You can also comment on my
Facebook
fan page and follow me there.
Will I repurchase it? Definitely!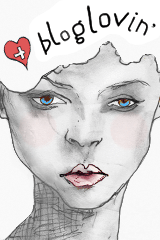 View Post