The Body Shop
MOISTURE WHITE Shiso UV Protector
I know & I admit, I'm a person who spends more on
skincare
than makeup.
I mean if I have a choice between buying cosmetics or skincare I would definitely go for skincare. I've always been fond of makeup & still spend plenty on my favorite bands & items. However, 6-7 years ago, one awesome moment I said to myself - I want to look equally pretty without makeup. You know, like step out into the world without anything on my face. To be honest, I do not step out without anything on my face very often but I know that I've taken good care of my skin & hence receive regular compliments.
♥
Coming to the product I'm going to review today.
The Body Shop
'
s
MOISTURE WHITE Shiso UV Protector
is part of my recent
The Body Shop
haul for this month. I purchased this moisturising cream to add in my daily beauty regime a product that brightens skin & protects it from harmful effects of the sun. Well, I'm not too fond of sunblocks but I also understand the importance of keeping your skin protected from harmful rays of the sun. It's the stickiness in sunblocks that makes me uncomfy.
MOISTURE WHITE Shiso UV Protector
comes with
SPF 30
which kind of made me think & rethink if I really needed it or not. Thought the salesperson was convinced I needed SPF in my daytime moisturizer with the kind of results I was looking for, it was however my decision to go ahead with the purchase.
J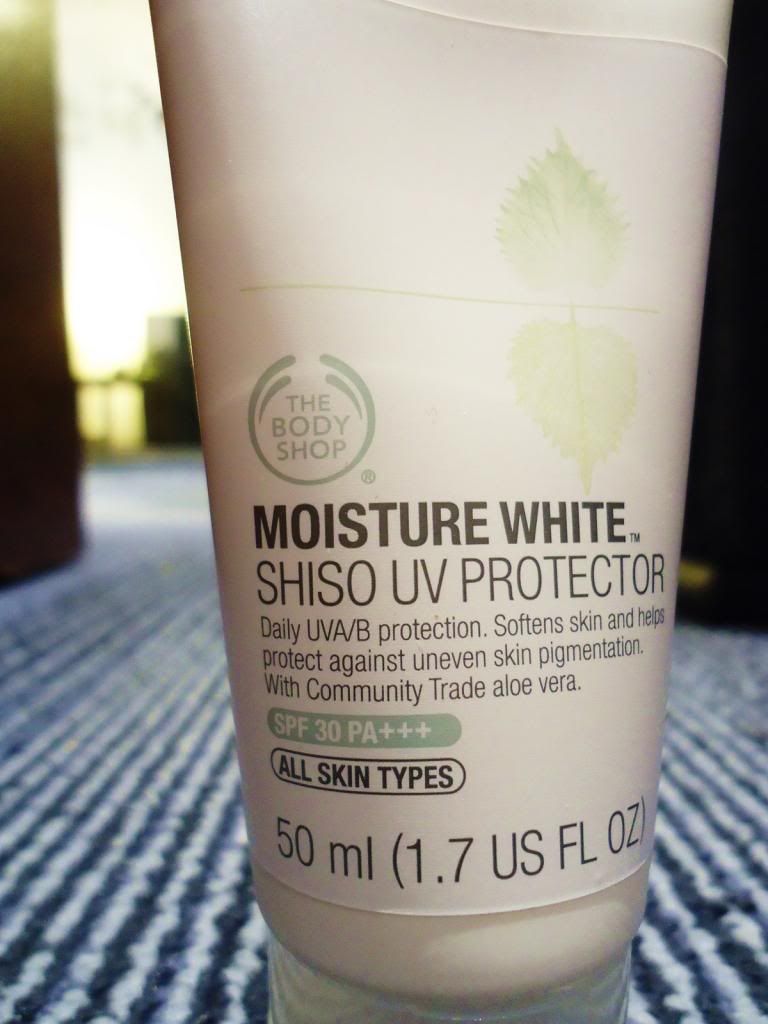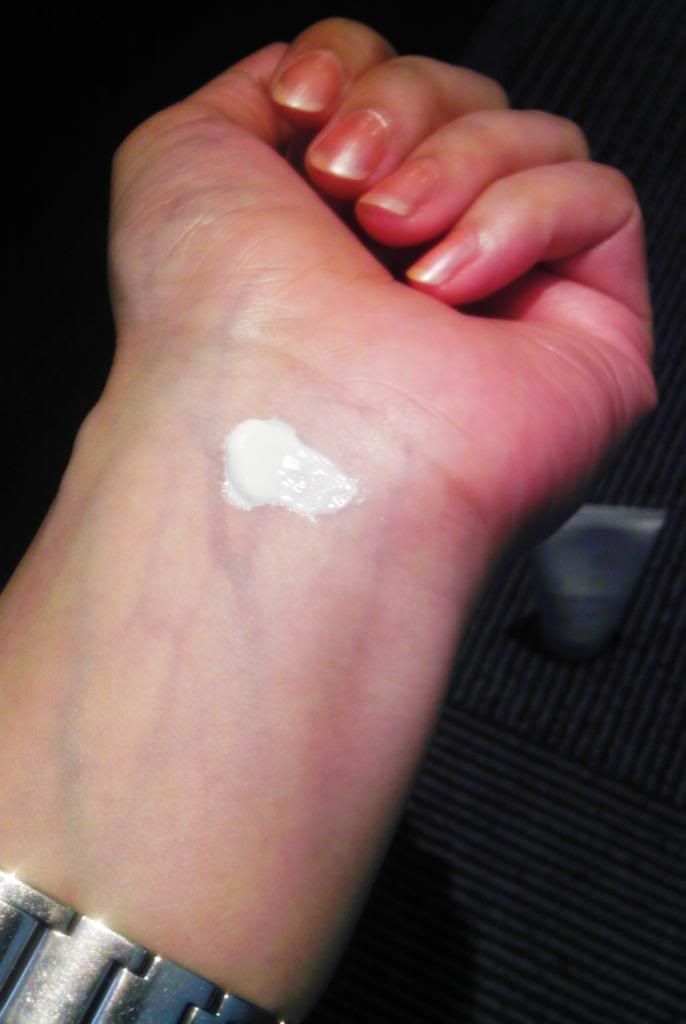 The Body Shop
MOISTURE WHITE Shiso UV Protector
is part of
The Body Shop
'
s latest skin care range called
MOISTURE WHITE.
This is an improved formulation of the previous white range & contains the unique Japanese
Shiso
formula. It also contains organic
aloe vera, vitamin C & liquorice
all of which are known for their complexion enhancing & skin lightening properties.
This day cream
comes in a very elegant white tube of 50 ml (1.7 US FL OZ). The texture is medium-thick with a really bright white color. It contains a mild, pleasing fragrance. As you apply it onto your skin it feel thick & rich in the beginning & later is gently adsorbed leaving skin soft & hydrated. I must emphasize how rich this cream feels as you apply it on your skin.
MOISTURE WHITE Shiso UV Protector
helps you deal
specifically
with
dark spots
,
skin discoloration
&
pigmentation
-
my main skin concern these days. I have been using it for 3 weeks now & I must say my skin feels brighter & more even than before. Not to forget that it contains
SPF 30
for that extra protection from sun damage & guards your skin against skin darkening UVA/UVB rays.
MOISTURE WHITE Shiso UV Protector
is definitely working for me. I plan to get a few more products from this range especially Moisture White Shiso Whitening Night Treatment & the Moisture White Shiso Cleansing Oil.
Have you tried the
MOISTURE WHITE
range? How did it work out for you?